We take care of your data
Privacy protected by design
Drovio is based on WebRTC and relies on a P2P architecture. We store the bare minimum info to provide you the service.
We take security seriously
We use strong encryption protocols to secure your communications and your data at rest. Found a security vulnerability within Drovio? Please contact us at security@drovio.com
Drovio enterprise
We've built an on-premises offer for our most demanding customers letting them deploy the whole solution on their own servers, working even on LAN.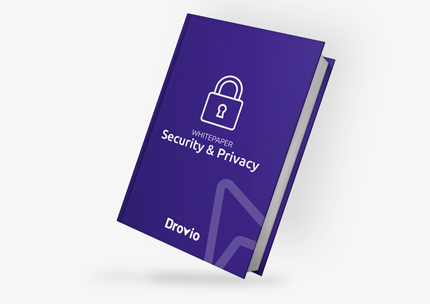 Get our Security and Privacy whitepaper
Drovio has been designed with security and privacy as a top priority. Based on WebRTC, we leverage a P2P architecture to handle customer communications, whether it is for screen sharing, audio chat, video or even messaging.
Download the white paper